Faro Recruitment Vietnam Headhunters
Specialized in:

Headhunting & HR Services

Location:

Ha Noi, Ho Chi Minh

Specialized in:

Headhunting & HR Services

Specialized in:

Headhunting & HR Services

Specialized in:

Headhunting & HR Services

Location:

Ha Noi, Ho Chi Minh

Specialized in:

Headhunting & HR Services

Location:

Ha Noi, Ho Chi Minh

Specialized in:

Headhunting & HR Services

Location:

Ha Noi, Ho Chi Minh

Specialized in:

Advertising/PR, Headhunting & HR Services, Multi-categories/Other

Location:

Ho Chi Minh, Ha Noi

Specialized in:

Multi-categories/Other

Location:

Ho Chi Minh, Ha Noi

Specialized in:

Headhunting & HR Services

Specialized in:

Headhunting & HR Services, Freight/Logistics, Industrial/Consumer Manufacturing

Specialized in:

Electrical/Electronics/Components, Headhunting & HR Services

Specialized in:

Headhunting & HR Services, Human Resources

Specialized in:

Headhunting & HR Services, Human Resources

Specialized in:

Multi-categories/Other
Why Faro Recruitment Vietnam?
Executive Search & Selection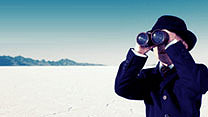 After many years of experience Executive Headhunters Search practices, we found out the unparalleled methodology to achieve our client's toughest purposes with big difference. Our consultation team is very handy in many industry insight including Manufacturing, Information & Communication Technology (ICT), Engineering, Medical & healthcare, Retail/Wholesale, Telecommunication,… Our databank of more than 370,000 talent profiles indicates an extensive network for leadership and professional solution that you can totally rely on. And you know, that number is increasing radically by 30 percent every year, which means our qualified talent pool is getting better and more sophisticated though years to adapt your trending demand.

Staffing Solution
We take over the legal liabilities and responsibilities as the employer for your "seconded" employee. We assume the employer responsibilities and risks including:
Taxation
Contract handling
Payroll processing
Benefits provision & administration.
Employee's contribution & administration of statutory and voluntary insurances
Handle employment-related enquiries from employee's
Payroll administration
Our payroll administration service helps you to relieve the unbearable administration burden. Enhanced by new model HR solution Software with employee self-service function, we guarantee to provide you most privileged practice which combines expertise, technology and outstanding service performance. We help you to manage your monthly payroll calculations and other payroll administration tasks including leave recording and reporting.   
Human Resource Compliance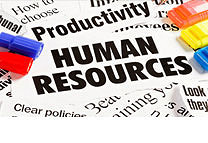 Our HR compliance service prevents you from HR compliance risks & liability as a result of poor internal HR practices.  We provide best offering for all HR related compliance works in your company such as:
Labor Contract Preparation and Termination
Internal Labor Rules preparation and registration
Obtaining work permit for expatriate
Statutory set-up works